SUPER PRODUCTION (Div5B) NSW TITLE
NOMINATIONS ARE NOW CLOSED!
NOMINATIONS ARE NOW OPEN!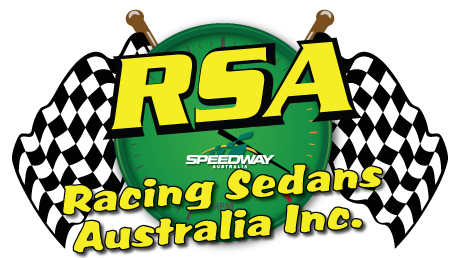 Coming together & moving forward
Racing Sedans Australia was founded in the Hunter Valley NSW in 1984. The RSA was established by drivers, for drivers, and is run by drivers.
It exists to offer Budget-class racing across 7 Speedway Australia recognized race divisions.
Press Releases
Press Release 30th January 2022 As we have reached the halfway mark of the season the RSA committee & officials feel it is important to
Read More »
Racing Sedans eNews
24th January 2021 – Edition 2 The RSA Monthly Newsletter Behind the Scenes! RACING SEDANS eNEWS EDITION TWO oUR NEWSLETTER FOR ALL OF US Every
Read More »
Racing Sedans eNews
21st December 2020 – Edition 1 The RSA Monthly Newsletter Behind the Scenes! WISHING EVERYONE A SAFE & MERRY CHRISTMAS As the unbelievable year that
Read More »
Racing Sedans Australia Affiliates