RSA Fender Bender Div. 2 NSW Title 2019-20
NOMINATIONS ARE NOW CLOSED!
For Late Nominations, please contact your Club Secretary!
N.B. Late Nominations may be placed Rear of Field!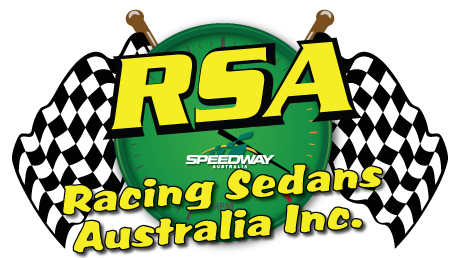 Coming together & moving forward
Racing Sedans Australia was founded in the Hunter Valley NSW in 1984. The RSA was established by drivers, for drivers, and is run by drivers.
It exists to offer Budget-class racing across 7 Speedway Australia recognized race divisions.
National Titles
Australia Day Long Weekend This Australia Day long weekend sees this season's running of the RSA Street Stocker Australian Title at Gilgandra Speedway. Running over
Read More »
National Titles
Racing Sedans Australia 2018-19 Street Stocker Australian Title It's Time! This Australia Day Long Weekend, Racing Sedans Australia in conjunction with Gilgandra Speedway Club, will
Read More »

Championships
Nominations for this year's 4 Cylinder Sedans NSW State Title are out!   This Saturday, weather permitting, Nowra Speedway will play host to the 2018-19
Read More »
Racing Sedans Australia Affiliates